About Us
LSI has an extensive network of schools located around the world. The LSI language school in Zurich offers intensive courses in German; evening courses in English, French, German, Italian and Spanish; Cambridge, Goethe, DELF/DALF, CELI & DELE exam preparation plus individual and small group language coaching via our tailor-made premium courses. LSI Zurich also places students at selected High Schools in Australia, England, Canada, New Zealand and the USA. Last but not least, we run in-company language training programmes within Switzerland.
Why LSI Zurich?
Over 60 years experience
Inspected and accredited language school
Qualified, native language teachers
Small group and individual teaching
Centrally located school (close to Zürich-Stadelhofen)
Part of a worldwide family of language schools

Office
Ian – is the person to contact if you need to know more about our company teaching programmes or are interested in visiting a High School in the US or elsewhere. He still hasn't finished the novel he started writing in the 1990s!
Caroline - is your contact for intensive German courses in Zurich and Study Abroad programmes at LSI language schools around the world. As a child she learned about travel abroad. Getting to know new countries, their languages and cultures, fascinates her to this day. And, she always loves travelling back to her second home country, Canada.
Teachers
LSI Zurich employs 30 teachers, teaching 5 languages. Beyond their professional experience, each has an individual story to tell. Here are a few: Jette is a SVEB qualified teacher who has also hosted LSI's students from abroad. Christian ghostwrites the facebook page of Mara Podolski, the heroine of his novels. In the afternoons he motivates students to communicate face to face in our conversation classes. Christine Johanna moved here from Germany some years ago and brings first hand experience of integrating into Swiss society to our intensive morning courses. Michael is well-known as an Off-speaker which helps greatly when coaching student pronunciation skills. The professional & the personal combined: individual services for individual students.
Mix of Nationalities
All LSI students in 2020 - Zurich
In a recent spot-check survey of 57 students present in our intensive German courses, we were surprised to find 41 different nationalities represented. About 20% of LSI's German students stay with our own host families; 80% are already resident in Zurich or the surrounding area.
Students in at least 3 of our evening course classes have been regularly attending our school for over 30 years. In contrast the 10 week refresher courses cater to a younger generation: they have already reached the intermediate level and want to make maximum progress in a minimum amount of time.
Since first opening our doors back in 1954, we estimate LSI Zurich has successfully prepared well over 7000 students for foreign language examinations.
Off-site, we have taught both well- and less well-known companies operating in industries as varied as: architecture, banking, construction, fashion, finances, insurance, law, medicine, telecommunications & travel.
The LSI Student Experience
Join the international LSI community.
Discover what it's like to study at LSI schools and hear from current students and alumni.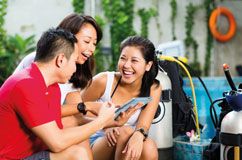 LSI News
Find out all the latest news from LSI schools around the world.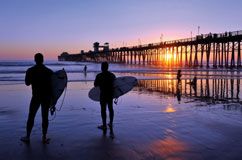 LSI Videos
Meet our students and staff and have a look round our schools.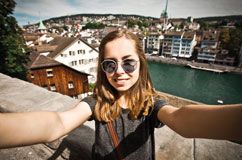 #LSI
Join the LSI community on social media.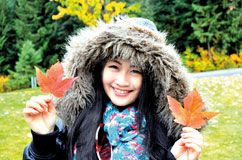 Social Programme
Interesting and fun activities as part of language immersion
History
The LSI Zurich school history is outlined, decade by decade, in the bilingual brochure accessible below.
Brochure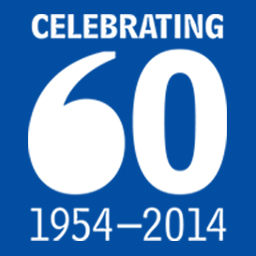 Between the opening caption Then and the closing caption Now you will find stories, anecdotes and reflections from students and management. Alongside them, pictures of old ads, memorabilia & more, seek to convey something of the experience of a 60-year-old Zurich language school.
Have a look. We think it's worth it!
Opening Hours and Public Holidays
Office hours
Monday to Thursday: 08.30 – 18.30h
Friday: 08.30 – 17.30h
Class times
Monday to Fridays: 09.00 – 21.00h
1.-2.1. New Year
6.4. Maundy Thursday from 17.30h
7.4.-10.4. Easter
17.4. Sechseläuten ab 15.00 Uhr
1.5. Labour Day
17.5. Ascension Eve from 17.30h
18.5. Ascension
29.5. Whit Monday
1.8. National Day
11.9. Knabenschiessen from 15.00h
Summer Holidays
Evening Courses only: 17.7.- 20.8.2023
Christmas Holidays
All Courses: 25.12.2023-7.1.2024
Accreditation and Membership